Change the Way Your Home Looks & Feels with Motorized Shades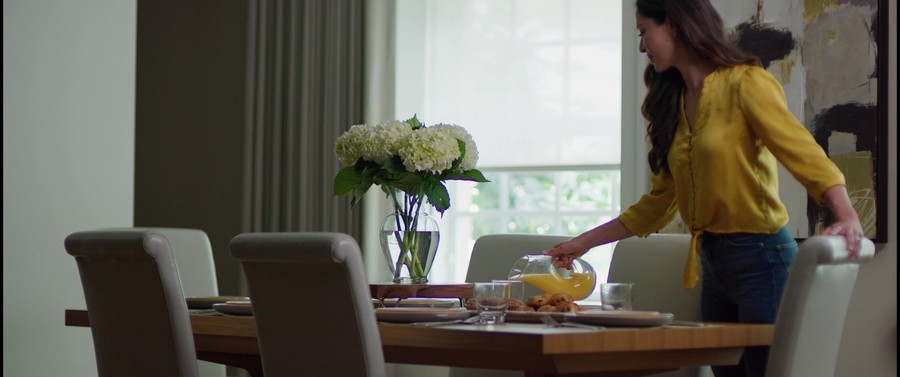 3 Reasons Why You Need to Consider Lutron Automated Window Treatments
Last month we teased that we would dive deeper into the climate control solution of automated shades and blinds. With the tap of a finger, you have the power to control every window of your Bellevue, WA estate. In the evenings, shades will silently lower to provide privacy from peering eyes then reopen in the morning to let natural sunlight stream inside. You can do all that and more with this smart shading and blinds solution.
Keep reading to learn more on why you should consider Lutron's motorized shades for your property.
SEE ALSO: 3 Smart Home System Benefits That Elevate Your Lifestyle
Form + Function
You likely spent a considerable amount of time decorating your home – lavish furniture that's stylish yet comfortable, paint and finishes that look great, and tasteful artwork that starts conversations. But have you thought about your window treatments?With a wide variety of stylings, colors, and fabrics to peruse, you'll find the perfect complement to your Seattle-area home's décor when working with our design team on your project.
Each style can also serve a different purpose. Blackout, opaque fabrics in darker colors are meant for bedrooms to block out light when you need a dark room for restorative sleep. Sheer drapes will let dappled sunlight into a space, perfect in the mornings while you're eating breakfast but aren't ready for the full intensity of the morning's light.
Energy Savings
With motorized shades, you have the power of the sun's warming rays at your fingertips. Using your preferred smart device, you can close or open shades and blinds to suit your needs. South-facing windows can allow unnecessary solar heat gain in your living spaces - with just a tap or by a pre-programmed schedule, your roller or honeycomb shades will lower in seconds to block out sunlight and keep the room from becoming too warm.
If you add temperature sensors to a room, you can incorporate your shading with your HVAC system to optimize energy usage. When the room becomes too warm in the summer, the AC will turn on, and the shades will roll down to lower the room's temperature. Partnering the ingenuity of smart shading with climate control ensures you're reducing energy costs as much as you can.
Why Lutron?
Since the invention of the solid-state light dimmer in 1959 by Lutron founder Joel Spira, Lutron has made a name for itself. From there, the company continued to revolutionize the way people live in and experience their homes.
We've previously written about Ketra's tunable LED lighting solutions; the company was acquired by Lutron Electronicsin 2018. Lutron is well-known as the leading smart lighting and shading brand in the home automation industry because they constantly innovate and impress homeowners and commercial businesses alike. Our expert team trusts Lutron products in our clients' homes, knowing the superior craftsmanship and high-performance engineering will stand the test of time.
We Can Help
Our trained specialists find Lutron motorized shades to be incredibly reliable and longlasting. To get started on your next shading, lighting, or home automation project, call us today or connect with us here to schedule a no-obligation consultation.