Brands
The Leaders of Design & Innovation
Meet the companies that we call partners. They form the foundation of our product specifications thanks in part to their best-in-class performance, breadth of product offering and ongoing technological innovation.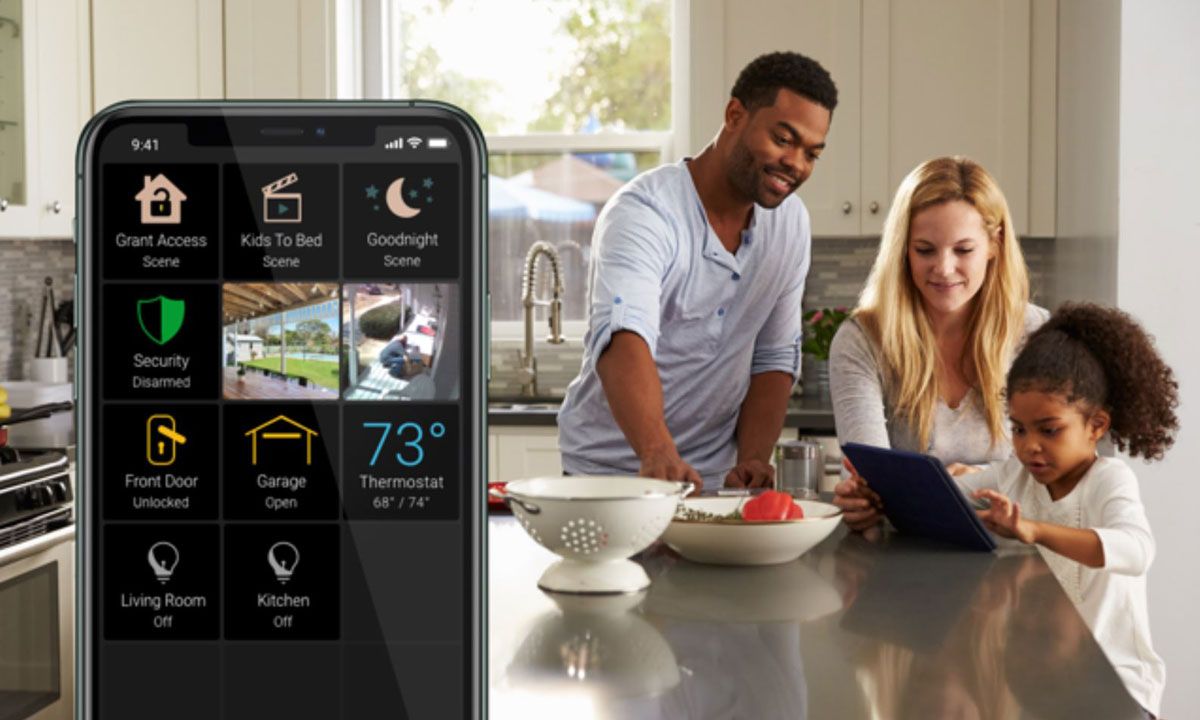 After almost 30 years in the residential and commercial technology industries, Brett Price founded Clare One in 2010. He brought together a team of experienced engineers to develop a brand-new approach to automation systems. Its flagship product—ClareHome—is the first cloud-based home automation solution that allows for seamless configuration, deployment and maintenance. While builders and dealers can boast lower installation costs, homeowners can relish in centralized control of lighting, security, surveillance, audio, climate and more. They can manage their smart home through mobile apps, security panels, switches and dimmers. The Sarasota, FL-based company is committed to delivering creative, service-focused solutions for a wide range of residential and commercial applications.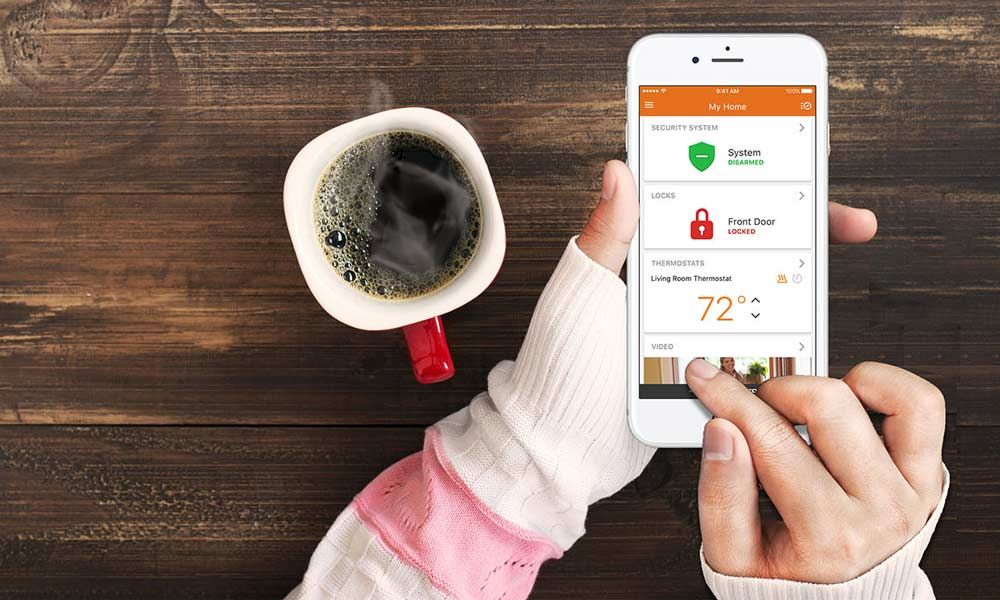 Alarm.com is trusted by millions for better home and business security, intelligent automation and dependable service. When founded in 2000, Alarm.com launched the first interactive home security solution, offering homeowners a revolutionary way to manage and monitor their security systems from anywhere. Since then, Alarm.com has led the market with new smart home and business capabilities, enabling the control and automation of thermostats, locks, lights and more. Headquartered in Fairfax, Virginia, Alarm.com offers solutions ranging from interactive home and business security to advanced video surveillance and monitoring, remote access control and home automation. With Alarm.com, stay connected to what matters most to you: your family, home and business.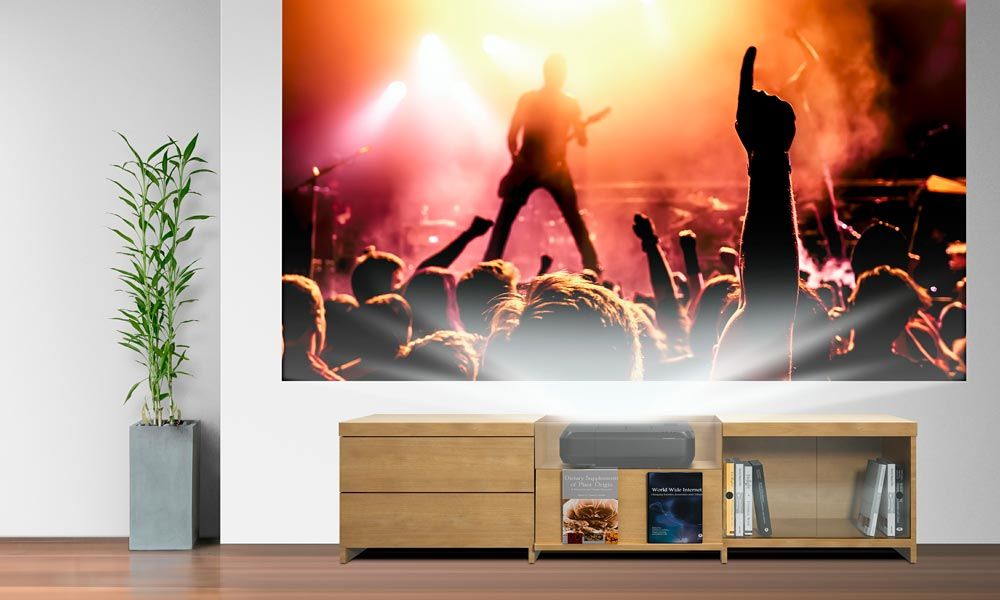 Leverage Epson's long history of electronic innovation with their line of commercial and home cinema projectors, which deliver striking, dynamic quality for projection made perfect. Their wide range of projectors is ideal for home theater enthusiasts who enjoy watching sports, TV shows or movies. With images up to 300", you can relish the big-screen experience in the comfort of home. Meanwhile, 4K video resolution and advanced color processing offer unprecedented detail ideal for both residential and commercial settings. With ultra-bright models available, you can enjoy dynamic images, even with ambient lighting in the room. Dealing with a small space in your home or office? Explore Epson's high-performance, short-throw projectors that can sit just a few feet from the screen.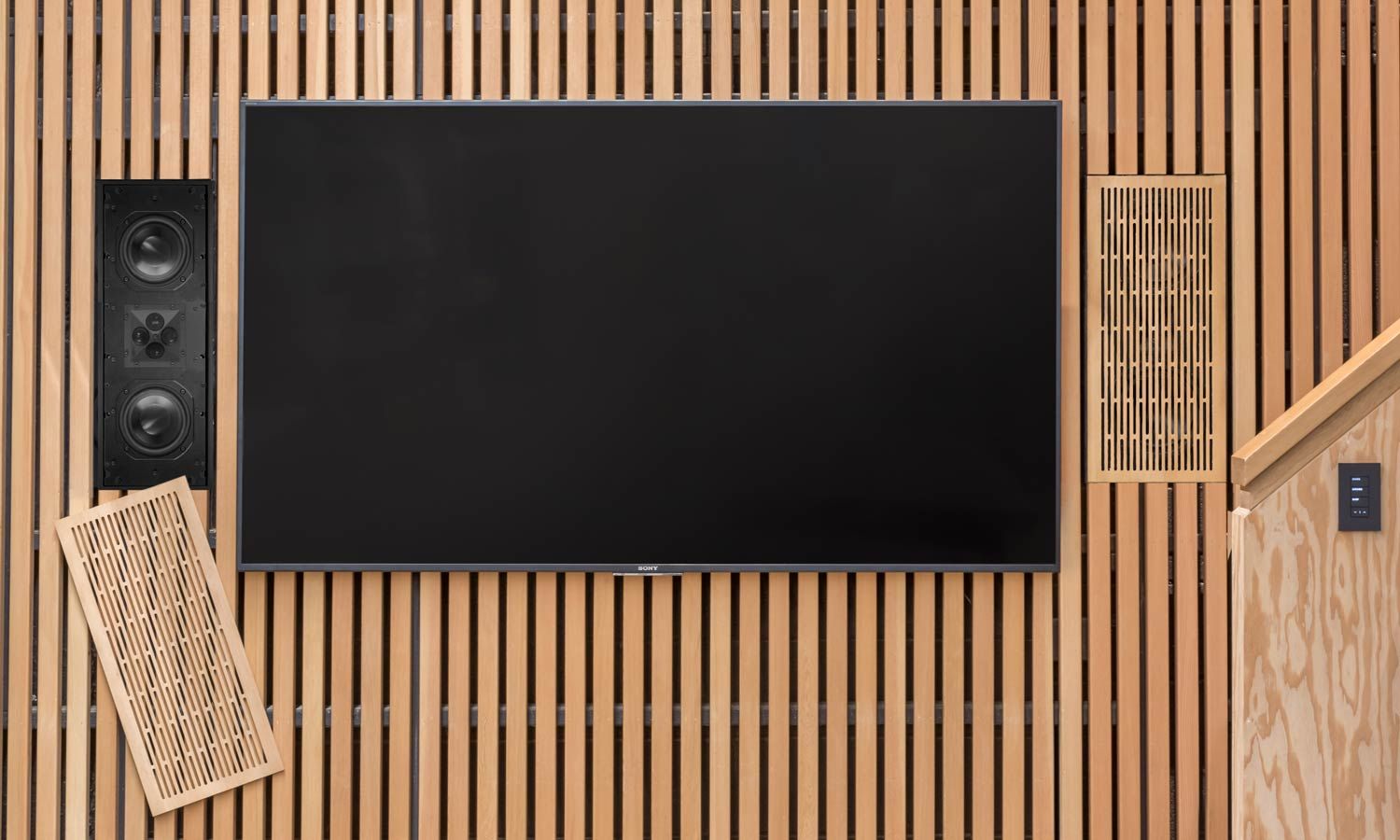 Established in 1999 by audio engineers and craftsmen, James Loudspeaker takes pride in its commitment to innovation when designing high-performance audio solutions. James Loudspeaker offers lines for luxury homes, marine applications and enterprising businesses alike. Through cutting-edge technology and flawless designs, their products provide unprecedented sonic performance in both indoor and outdoor environments. James Loudspeaker solutions emphasize aesthetics to deliver powerful sound while having a minimal presence in the space. Loudspeakers from all lines include ultra-slim driver technology, adjustable frequency distribution and quad-tweeter arrays. All James Loudspeaker customers receive personal support to ensure a solution that satisfies all of their needs and preferences. Choose from a wide range of in-wall, in-ceiling, under eave, landscape, bookshelf and loudspeaker models.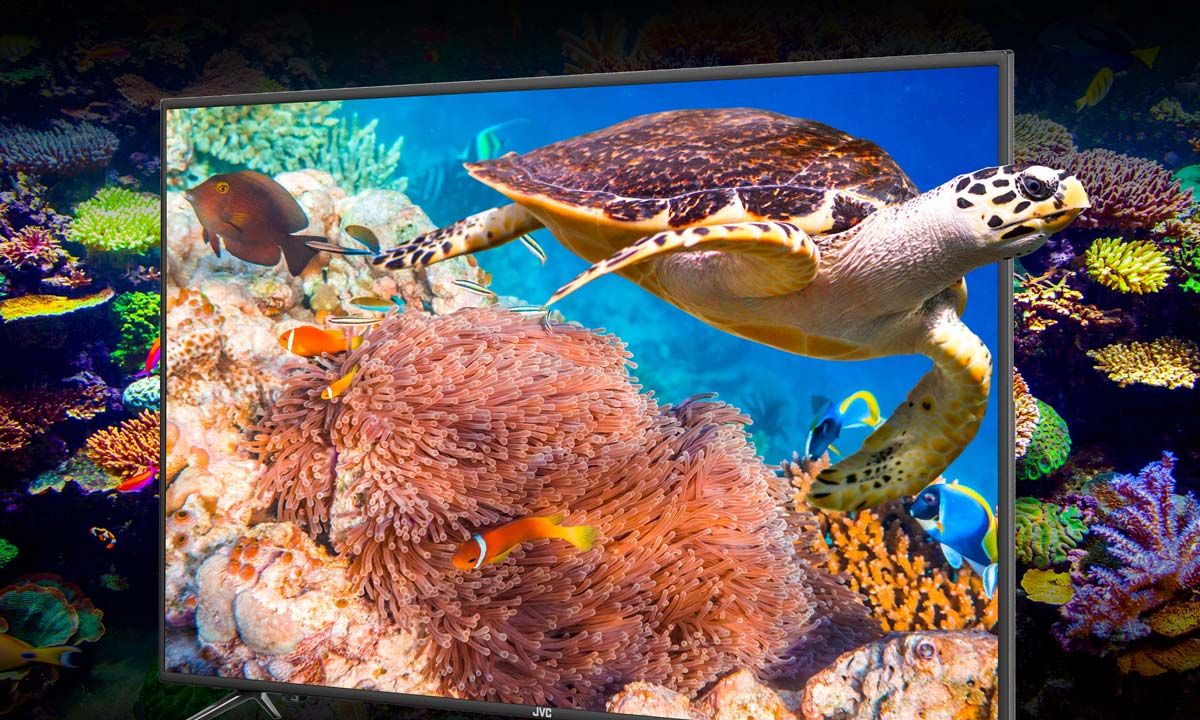 JVC, known formally as JVC Kenwood Corporation, is a multinational electronics company headquartered in Yokohama, Japan. JVC was founded in 1927 and is known best for introducing Japan's first televisions and developing the Video Home System (VHS) video recorder. In 2008, JVC merged with Kenwood Corporation to form what is commonly stylized as JVC KENWOOD and focuses today on consumer and professional audio and video electronics. From dazzling 4K and 8K projectors and smart TVs to car audio and high-resolution headphones, JVC offers an array of solutions for all your entertainment needs. For movie enthusiasts and music purists alike, JVC is committed to bringing picture and sound to life.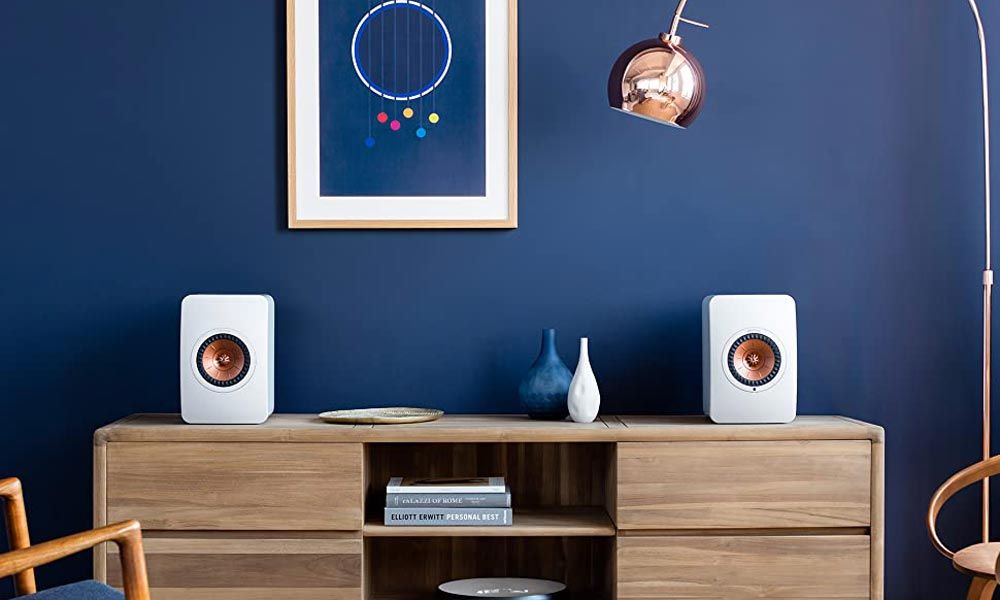 Founded in 1961 through groundbreaking innovation and new technology, England-based KEF is recognized as one of the most important contributors to the development of the loudspeaker. KEF is obsessed with high-resolution audio solutions, continually experimenting with new materials and technologies in order to create products with superior acoustic quality that reproduce recordings as naturally as the original performance. From their flagship floor-standing high-fidelity speakers to their desktop and Bluetooth speakers, home theater systems and more, KEF offers personalized solutions for audiophiles who desire the true tonal character of their favorite instruments and voices.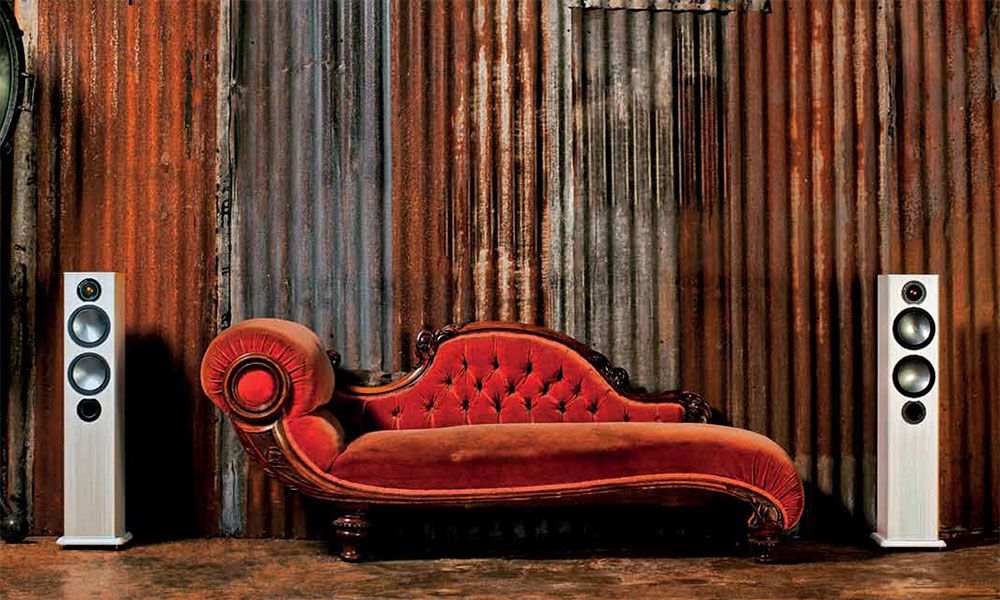 Since its foundation in 1972, Monitor Audio has specialized in hi-fi loudspeaker designed for any application. The British company delivers sonically superior solutions for surround sound, stereo systems, and discreet architectural installations. Monitor Audio loudspeakers rely on their trademark metal dome drivers to offer more life-like sound than their plastic or paper counterparts. They deliver high-quality sound in indoor and outdoor environments without sacrificing strength or depth. Every music lover will find their perfect match through their full range of standing loudspeakers, bookshelf speakers, soundbars and surround sound speakers. Limit the impact on décor through their elegant SoundFrame solution which masks speakers behind beautiful works of art. Integrate sleek amplifiers that elevate the power and style of stereo or surround sound systems.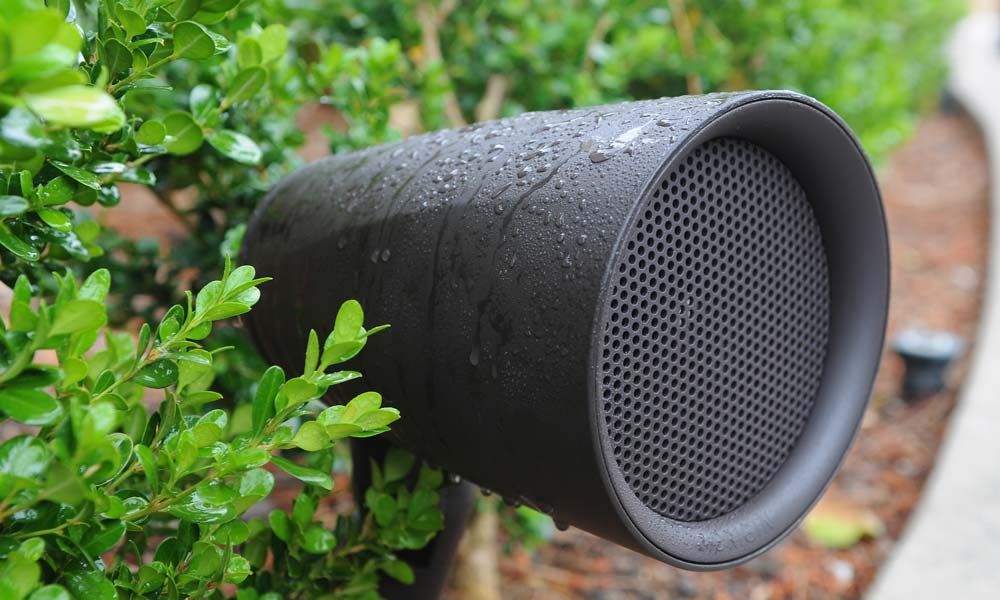 Origin Acoustics leads the industry in high-fidelity architectural speaker solutions that redefine your auditory experience. Enjoy pristine sound from any angle in your home or business with Origin's in-wall and in-ceiling speakers that intelligently pivot to focus the sound at the designated listening area. Installation is seamless, accomplishing sightless audio from discreet grilles that blend into your décor and deliver astonishing sonic performance when you want it. From your bedroom to your yacht and even the outdoors, Origin has a delicately crafted speaker system for any place you desire.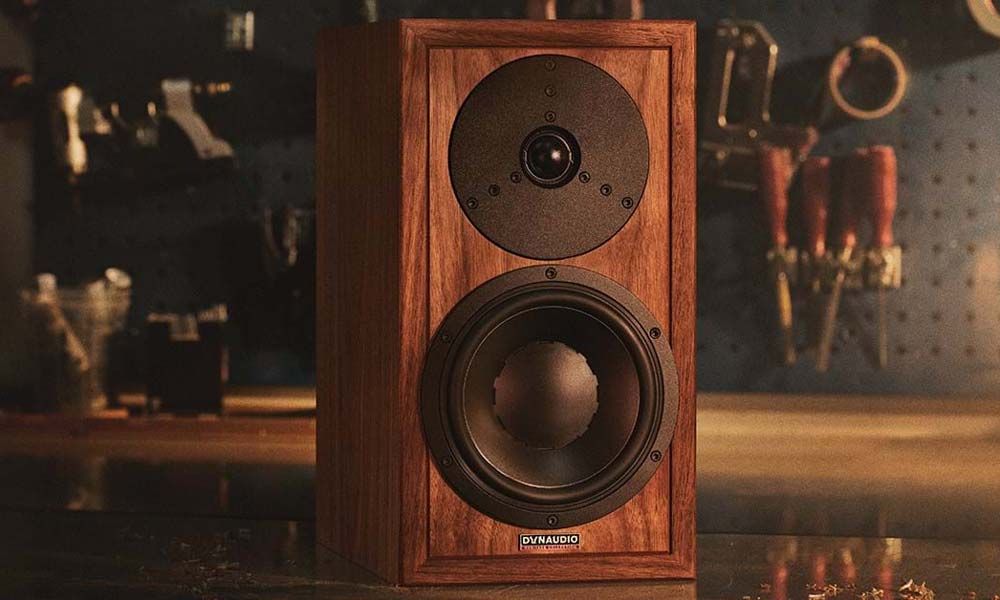 How can you enjoy recording-studio sound quality in your home? Every Dynaudio speaker has the same build quality, testing and calibration, whether it's used for professional audio, home audio or car audio applications. Listen to your favorite recordings with equipment on par with that used in recording studios by artists like U2, Celine Dion and Jay-Z. Since it was founded in 1983, the Danish company has focused on creating audio solutions by music lovers for music lovers. Relying on personal calibration and individual testing, each speaker offers the most natural sound possible. Dynaudio provides a wide range of audio solutions, including home theater speakers, architectural speakers, high-end loudspeakers, wireless speakers, outdoor speakers and subwoofers. Renowned throughout the hi-fi industry, Dynaudio has won Product and Speaker of the Year awards from The Golden Ear, What Hi-Fi and SoundStage!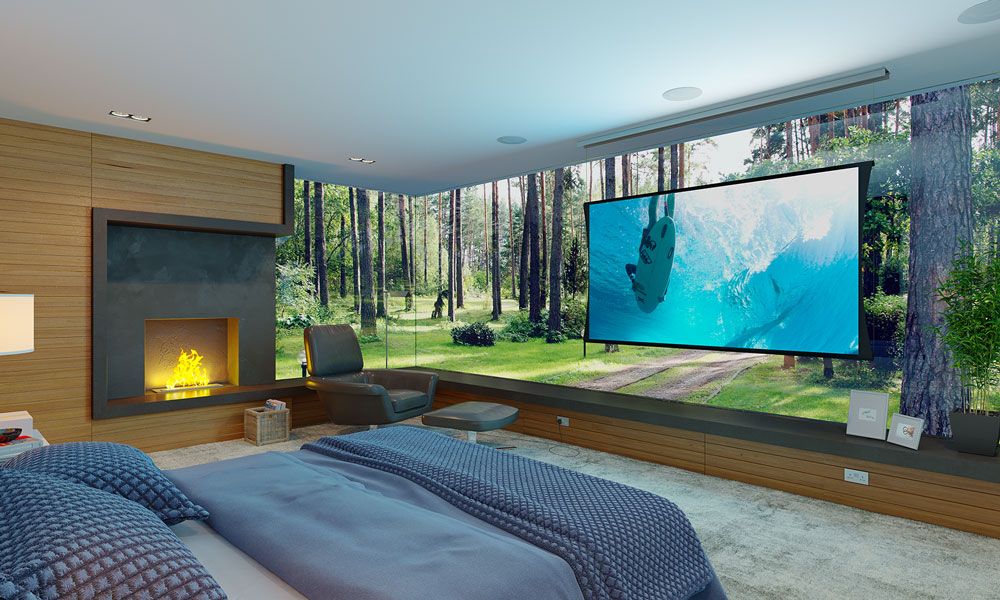 Unleash the full potential of your home theater with Screen Innovation's masterful indoor and outdoor screen models. Revolutionize your viewing experience with ambient light rejecting screens so you can enjoy your favorite films even during the day. Embrace the big screen experience in a stylish environment with their sleek, zero edge models that fit seamlessly in any space. Now you can even take your screen on the go with the Solo line model featuring a portable cassette and a two-year battery life. Tiles and rear projection screens, meanwhile, allow unique and engaging digital signage solutions for businesses. Recently, Screen Innovations has also released motorized shades for indoor and outdoor use in a wide range of models and colors.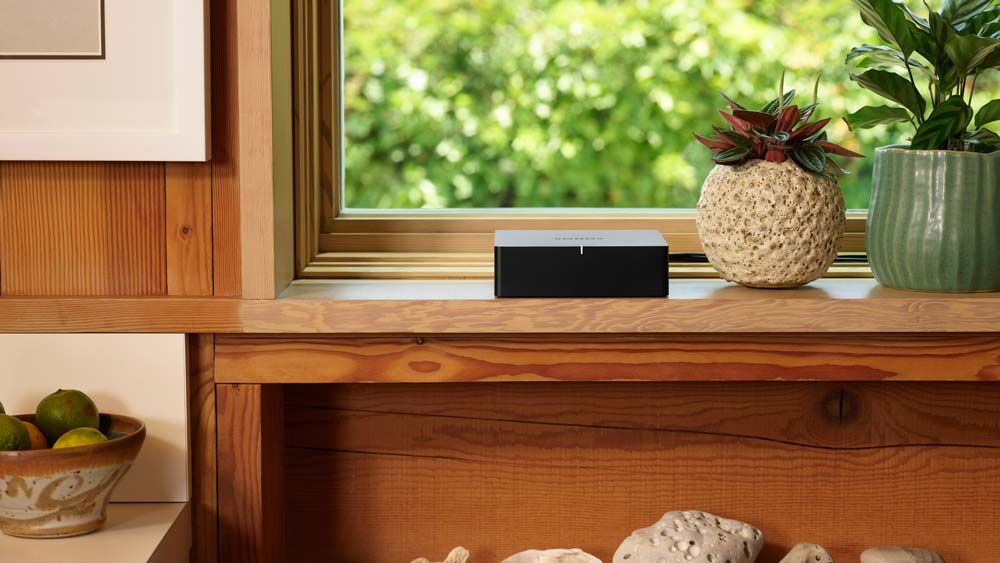 Sonos envelops every space of your home with brilliant audio, creating a soundscape you can easily customize to play what you want, where you want. With smart, wireless speakers for your music and cinema, Sonos expands crystal-clear audio anywhere you desire and connects to all your favorite media sources for easy, one-tap listening. Seamlessly command your speakers with voice activation or from your smart device of choice and rediscover your favorite music with a sound system that lets you listen your way.
 Best-in-class sound quality, superior reliability and easy-to-use features are the hallmarks of the Yamaha home theater and home audio experience. Take a dramatic leap forward in audiovisual entertainment with studio-grade AV receivers, soundbars, wired and wireless speakers, turntables and more for the ultimate in audio performance no matter the application. From single-room to expansive whole-building solutions, Yamaha features audio systems and accessories that are built to fit in any space within your home or office. Experience a fully customized soundscape of unsurpassed clarity and tonal accuracy for top tier listening enjoyment every time.


Over the last 40 years, Audio Control has focused on "making good sound great" through their lines of amplifiers, receivers and preamplifiers. Unlike some other audiophile brands on the market, Audio Control does not just focus on amped-up specs. Their goal is to improve customers' lives by delivering stunning audio that lets them recreate a concert hall or theater environment in their own home. As the heart of your home theater, their receivers deliver fully immersive sound as well as 4K video resolution. Knowing how important it is to get high-performance audio beyond a few dedicated rooms, they have a full line of multi-zone amplifiers that deliver excellence throughout your house. Even outdoor applications aren't out of the question with their powerful line of 70-volt amplifiers.
Start Your Journey to Smarter Living
Connect with us to learn more about how these industry-leading brands work together to create your dream smart home or business.