Motorized Shades: A Stylish Way to Keep Energy Costs Low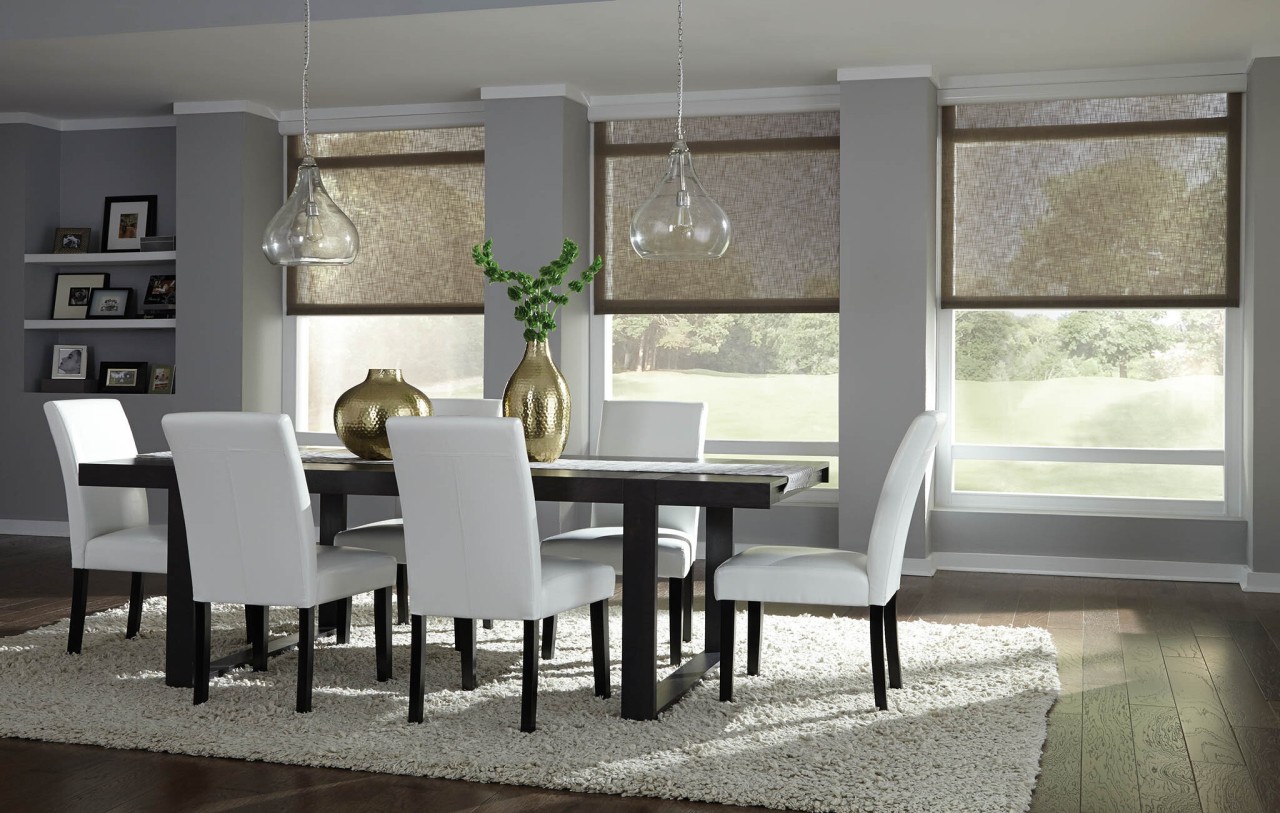 Lutron's Motorized Shades Highlight the Sophistication of Your Home While Saving Energy!
Though sometimes overlooked due to their subtle nature, you should never underestimate the sophistication that the right window treatments bring to a home. Lutron motorized shades are a fantastic option if you want to add more elegance to your interior design, increase the comfort of your spaces, and do it all while keeping your energy costs low.
Keep reading this blog to learn more about the benefits of these world-class automated shades and how they improve the beauty and energy efficiency of your home in Kirkland, WA, or the greater King County area.
SEE ALSO: Motorized Window Treatments Combine Beauty and Benefits For Luxury Homes
Increase the Comfort of Your Spaces
Adding window treatments to your rooms is the easiest way to create a cozier, more welcoming environment. For example, you can open your shades early in the morning and let in the warm sunlight while you drink a cup of coffee and prepare for the day. That same evening, you can host a cocktail party for your friends and close the shades to get some privacy.
But it gets even better with Lutron motorized shades. Instead of fumbling with cords and strings to adjust your shades, blinds, and drapery, simply push a button! You can raise, lower, and move your window treatments by using your smart home tablet, an app, or a sleek remote.
Choose from a Variety of Colors, Fabrics, and Designs
Lutron is one of the leaders in the lighting and shading industry. That being said, it is not surprising that they offer such a wide range of designs for your window treatments and shades. While exciting, we understand that having so many options can also be challenging, as there is just so much to choose from. Nothing to worry about! Bob's Smart Home is here to help.
Our experts can guide you through the options in materials and colors to pick the ones that complement your décor and satisfy your needs better. Do you need roller shades, wooden blinds, or honey shades? Light or dark colors? Perhaps you want to outfit your windows in your luxury home with one of the most luxurious Lutron shade models: the Palladiom shading system. Give us a call, and let us help you find out!
Save Energy in Every Season
Having energy bills skyrocket is rather common during the winter months. When temperatures drop to freezing and below zero, your heating system goes into overdrive. And even though we live in one of the northernmost states, it can still get hot in the summer. So, if your air conditioning seems to run all day long to combat the heat or your heating system works overtime in the winter, take a look at our motorized shades!
Window treatments are an excellent tool in keeping the right climate inside. They block out the heat in the summer and welcome in the warmth during the winter. Best of all, you don't have to worry about operating them. When motorized shades use light and temperature sensors, operate based on a schedule, and are synced to your smart climate control system, you'll find your home is a more pleasant place to live - and you could save money on energy bills.
At Bob's Smart Home, we are committed to helping you enjoy your home to the maximum with our high-tech solutions. Are you ready to incorporate Lutron motorized shades into your residence? Contact us right here to learn more!