Add a Biophilic Design & Turn Your Home Into a Wellness Oasis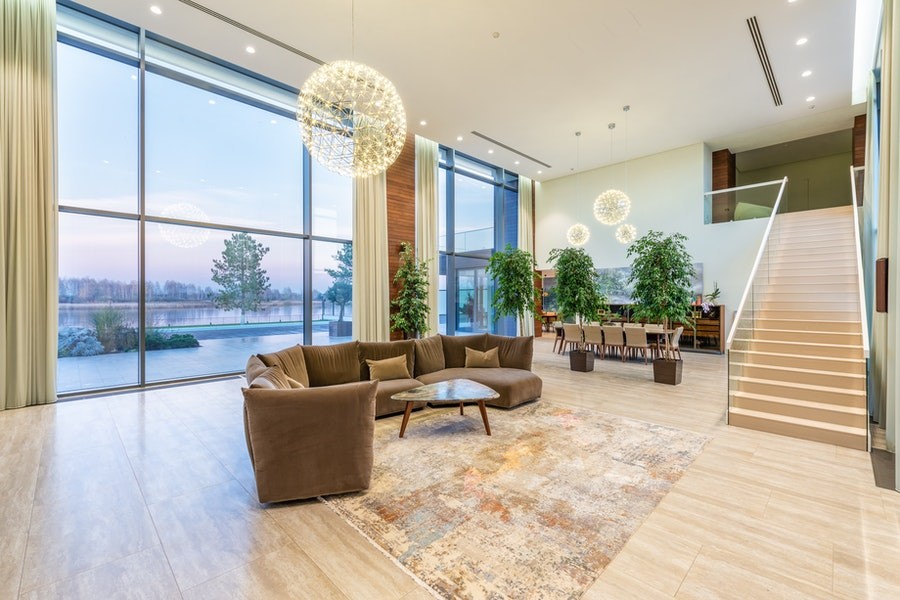 Let Control4 add more luxury to your lifestyle by keeping you close to nature!
Now more than ever before, luxury properties should offer a lifestyle of balance between nature and technology. Of course, high-class tech solutions are essential in providing comfort and convenience to your everyday life, but keeping close contact with nature is one of the greatest ways to maintain your body and mind healthy.
For this reason, homes with biophilic designs are quickly becoming a trend in Issaquah, WA and the Greater Puget Sound. If you, too, are looking for a home where technology and nature work together to create a dreamy living experience, keep reading this blog and learn how a home automation system can help you achieve this!
SEE ALSO: 3 Smart Home System Benefits That Elevate Your Lifestyle
First Things First: What Is a Biophilic Home?
Americans spend around 90% of their time indoors. Such disconnection with nature can deeply affect our physical and mental well-being, as it increases the risk for a weak immune system, fatigue, insomnia, lack of vitamin D, and even anxiety and depression.
A biophilic home aims to bring the benefits of the outdoors inside by combining your home's technology and architectural elements in perfect harmony with nature and the outside world.
Creating a home where you can seamlessly connect with nature offers many benefits. For example, you can effectively relieve stress and anxiety, increase productivity, keep yourself engaged with tasks, sharpen your senses, and do it all in a beautiful, modern and stylish home. Furthermore, with home automation systems, such as Control4, you can manage your technology to suit your biophilic needs effortlessly.
This Is What Control4 Can Do For You: Biophilic Lighting
Lighting is one of the most important elements in creating a space that takes good care of your health. With Control4, you can manage the intensity and color temperature of your lights to match natural sunlight, allowing you to extend the outdoor experience into any of your indoor spaces.
During the day, your LED lights will appear bright and cool-toned, energizing your mind. But by evening, lights will transition into a warm, golden hue, cueing your brain to produce melatonin and sleep more soundly at night.
This Is What Control4 Can Do For You: Biophilic Sounds
Music is the language of the soul, and what's better than that created by the wind blowing and birds chirping? With Control4's distributed audio features, you can enjoy this magical, relaxing experience throughout your home. Our experts can incorporate high-fidelity in-wall and in-ceiling speakers, allowing you to enjoy a whole new sound experience without huge devices disrupting the peace of your biophilic design.
Are you into calming ocean sounds while your kids sleep better with the sounds of the forest? Control4 allows you to manage different content playing in other rooms, so you and your family can have a completely customized experience.
Bring Biophilia to Your Washington Home
At Bob's Smart Home, we are passionate about helping our clients fill their lives with wellness and happiness. Are you ready to integrate a home automation system that enables you to navigate through a biophilic home? Reach out to our team by filling out this online form.
We look forward to hearing from you!