What Hidden Technology Can Do for Your Home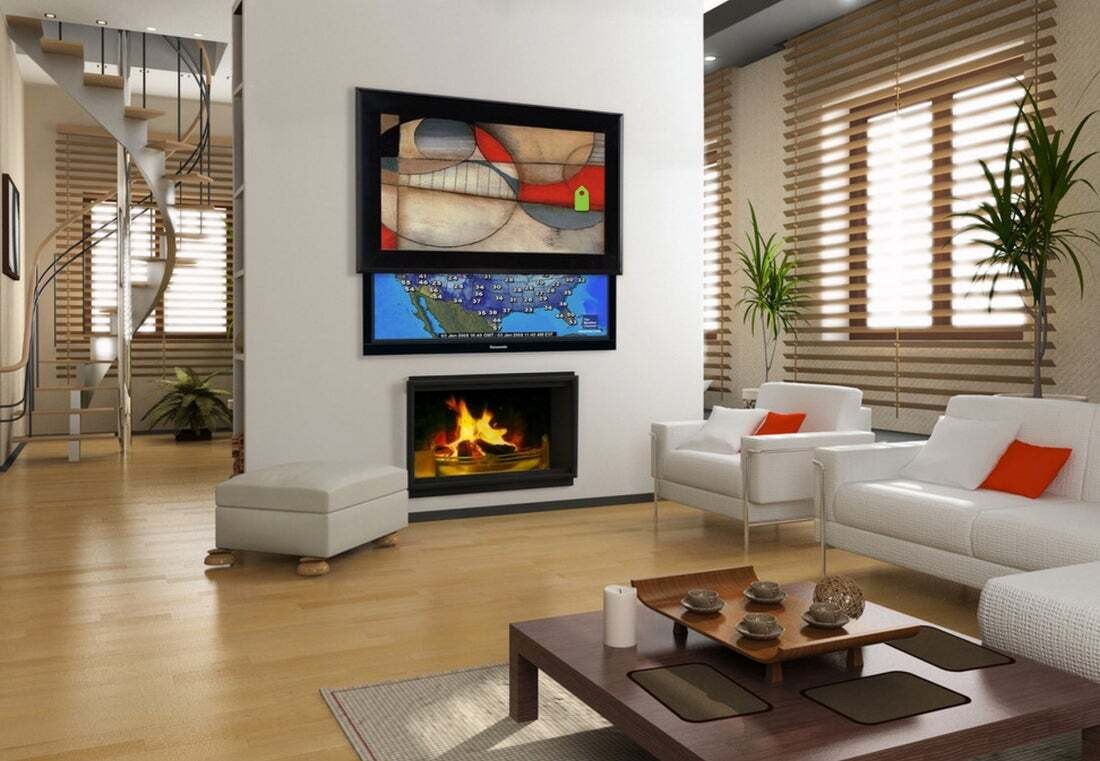 Today's Hidden Technology Allows Homeowners to Experience the Best-in-Class AV Solutions
Is your Bellevue home flawlessly designed and expertly crafted? Have you incorporated enough eye-catching beauty while still allowing open-air spaces that permit filtered sunlight to highlight your exquisite furnishings, flooring, and artwork? So, what are you going to do with a 60" 8K HDR TV and the multiple speakers and equipment pieces required for a whole-home audio-video solution?
If a household member is set upon creating the ultra-entertainment center, fear not. At Bob's Smart Home, we pride ourselves on maintaining the aesthetics of your home while creating a luxurious lifestyle that defines ease of living. We achieve this through the use of hidden technology.
Architectural Speakers
High-performance sound can make a home come alive. There's nothing quite like walking into your home after a long day at work and hearing music fill the air, flowing from room to room and out into the patio and gardens. You feel your shoulders falling before you even settle into your reclining chair.
Fortunately, you don't have to see big bulky speakers installed throughout your home. In fact, you don't have to see speakers at all. Architectural speakers can be installed in walls and the ceiling or appear as recessed lighting.
At Bob's Smart Home, we partner with several brands that define today's scope of hidden technology. Stealth Acoustics is one of these.
This top-end brand provides exceptional high-quality sound that comes from invisible speakers and subwoofers. These represent some of the best invisible architectural speakers in the world and can offer the extraordinary sound quality that whole-home audio or a dedicated home theater system demand. Some of their speakers can even weather the outdoors.
Hidden Flat-Screen TVs
Not only does your family member want to utilize the family room for an entertainment center, but they also want to install a 65" flat-screen TV front and center. You, on the other hand, would like to keep Leiko Ikemura's mystical landscape right where it belongs, on the only wall where the large, obtrusive equipment could reside.
The good news is that technology has transformed our entertainment living space. There was a time when we were thrilled that our TVs no longer weighed a ton and could be positioned flat against the wall. Now, we no longer have to see them until it's time for movie night or the game-day party.
Future Automation is an international company specializing in lift mechanisms. These allow TVs to hide behind pieces of artwork. Then, with one touch of a button, the painting lifts, revealing your TV. Their lifts also raise TVs out of furniture, floors, and walls.
Other TVs are concealed as paintings or mirrors. Samsung's 4K QLED TV offers stunning picture quality. It also provides access to over 1,400 works of art from world-class galleries. With one touch of a button, your TV turns into art mode, allowing you to change your artwork at any time.
Are you ready to transform your home into an entertainment mecca while leaving your aesthetics undisturbed? At Bob's Smart Home, we create beauty and ease of living by combining smart home technology with best-in-class audio-video solutions. For more information on hidden technology solutions or to schedule a complimentary consultation, contact Bob's Smart Home today. We look forward to hearing from you!